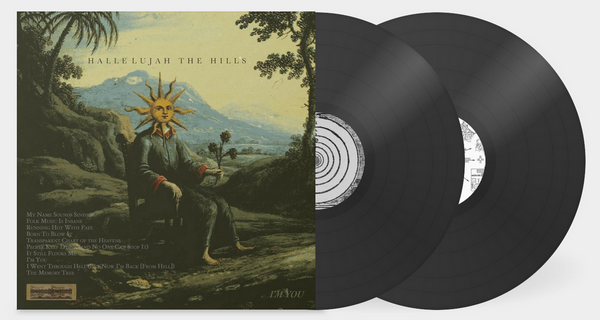 Since November of 2019, the question the band has been asked more than any other is "Will I'm You ever come out on vinyl?" We'd love that, of course, but without having been able to do a bunch of touring behind the album—because of the pandemic—it just didn't make sense to press them ourselves or find an interested label at the time. But our dear, sweet Bandcamp has this program where if enough people order your record, they press the vinyl for you. It's risk free and win win! We have the next 30 days to get 250 orders in.
If you're reading this, you were probably one of the people who has been asking about it. So perhaps we can help each other here, and you can help us get to 250. cue sad violin music. For, you see, we have no label or PR team. We're just a little band out of Boston. Therefore, word of mouth and personal recommendations are essential to making this happen.
Therefore, we ask you, CAN YOU CONVINCE ONE (JUST ONE!) OTHER PERSON TO GET INTO THIS RECORD AND SIGN ON FOR A VINYL COPY IN THE NEXT 30 DAYS? If you can, this campaign is a slam dunk. And if it fails? Well that's just how one runs hot with fate sometimes.
WHAT IT IS:
2 platter 180g vinyl pressing of Hallelujah The Hills' critically lauded 2019 album I'm You.
Gorgeous matte gatefold packaging with new artwork, notes, and photos.
Recorded & Mixed by Seth Manchester at Machines with Magnets, mastered by Greg Calbi at Sterling Sound.
An array of bonus add-ons available.
Called "Album of the Year" by Glorious Noise, "a lyrical masterpiece," by The Metro, and earned a 9/10 rating from The Line of Best Fit + many, many more raves and reviews.
An instant rare collector's item.