It's a Two Record Summer!
June 19, 2016
On July 8th, we're releasing two new pieces of vinyl.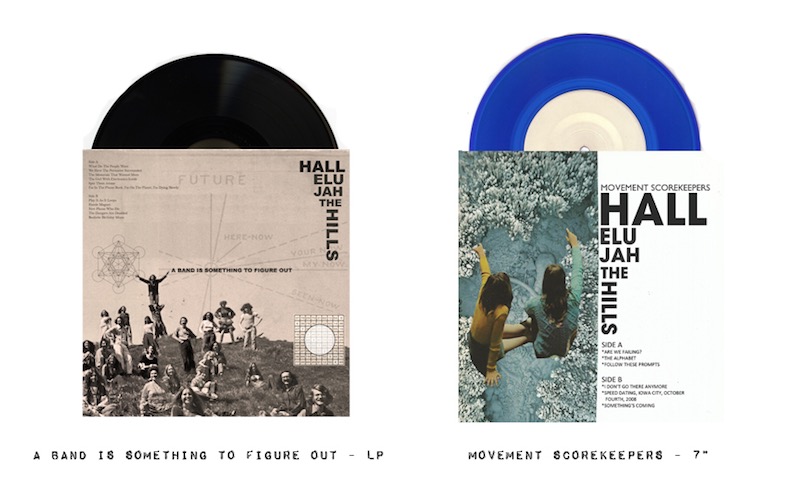 Our new LP A Band Is Something To Figure Out from Re-Vinyl Records, limited to 500 copies. You can order it now, and it'll ship right away. All LP vinyl purchasers will ALSO receive a digital bonus song sometime this summer! We'll also have this at the merch table at all summer tour dates, PLUS it's on the normal digital channels as well.

A brand new EP titled Movement Scorekeepers! This is a limited-edition (250 copies), blue vinyl 7" from Jealous Butcher Records. You can pre-order it now, and we'll have copies at the summer shows. It'll be available on the digital channels, too. This strange collection of six 1-minute songs are like popsicles on a hot day, aka essential pre-Labor-Day weirdo-hymns for humans everywhere.
Also, for the completists, we have a few copies left of the Misra Records HTH 10th Birthday 7". Clear vinyl, lathe cut, two classic songs from the Hills-a-verse that have never been on vinyl before. Sweet!